Having the right gardening tools
Jul 31, 2021
The success of your gardening is nearly impossible if you do not have all the essentially needed tools. It is true that a real gardener starts with his basic collection of tools and starts to build from here. Your gardening tools are vital parts of your gardening venture so their real value should never be set aside. These tools help in speeding up the process of cutting, cultivating, cleaning and doing other garden related tasks. The type of tools to use will still depend on the type of gardening that an individual wishes to pursue. If you are into organic gardening, there are also set of tools that are suitable for this particular type of gardening. Having the right tool is one of the vital aspects of organic gardening.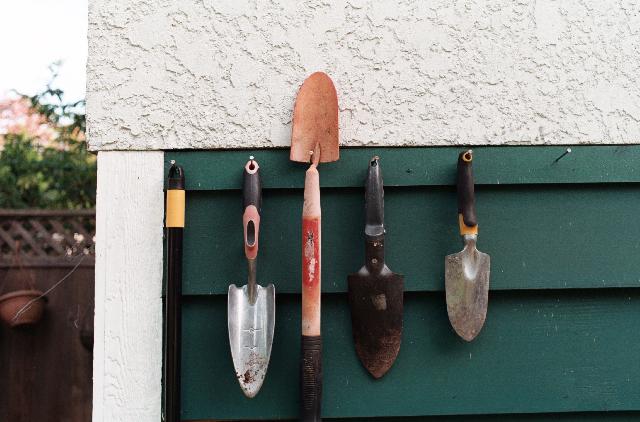 The following tools can help you deal with organic gardening easily and efficiently:
The Tools
Trowels are ideal for planting smaller herbs, annuals and vegetables. These tools are also utilized in digging out stubborn weeds, planting the container gardens and combining potting mixes. If you have enough budgets, buy a trowel that is made up of stainless steel. These are proven to be ultimately durable and usually includes rubberized grip for utmost comfort.
This tool is indispensable for dividing and lifting perennials, turning compost and loosening soil that is compacted. When purchasing digging fork, make sure to go for the one with four footrest and square tines for convenient and comfortable digging. An excellent digging fork comes with cast or forged head made of stainless steel and hardwood or fiberglass handle. If you are aspiring to get real leverage during digging time choose a digging fork with D-shaped handle.
There are various different types of hoe ranging from standard hoe up to action hoes. There are also super thin hoes that are specially designed in order to fit in even into tiny and tight spaces. The types of hoes to be chosen depends on the garden you are planning to grow and cultivate.
This is another tool that can help you in maintaining and cultivating your organic garden. Diggers are ideal tools for digging out taproot and weeds.
This tool is used for digging dried leaves or cleaning the garden area. You should have a rake that is sturdy and durable to make sure that it can stand frequent digging.
This gardening tool is beneficial in terms of removing smaller weeds and roughing the soil prior to seeding either in garden beds or containers. Look for cultivator that is a piece of molded or forged steel or the one with steel head that is attached securely to wooden handles.
These are helpful in almost all gardening tasks such as gentle shaping, deadheading and eliminating spent foliage. A great pair of bypass pruners can be costly however, there are some mid-range brands you can use that guarantees good quality. Look for pairs that can easily take part for sharpening and cleaning and make sure that this comfortably fits in you two hands.
These are tools that protect gardeners from thorns and brambles and plants that trigger skin irritation.
This gardening tool is helpful in terms of cutting vegetables and this is also an excellent addition to your harvesting equipment